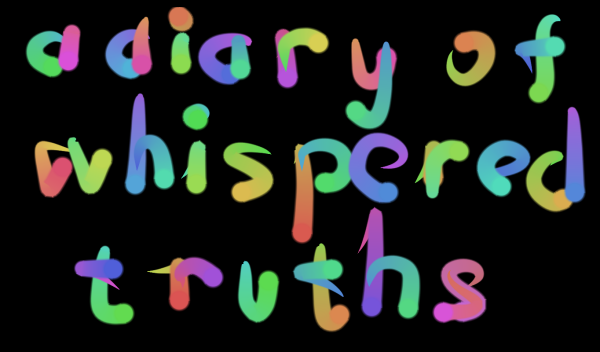 A Diary of Whispered Truths
A downloadable art tool for Windows and macOS
A Diary of Whispered Truths is an idiosyncractic drawing tool/musical instrument, inspired by Andi McClure and Michael Brough's BECOME A GREAT ARTIST IN JUST 10 SECONDS. It incorporates multiple visual effects and drawing tools with a complex chain of synthesizers and audio effects to create something strange and unique.
In addition to realtime control via keyboard and mouse, Whispered Truths can also read commands from a text file, meaning it can be used to turn literature (or any kind of text) into abstract audiovisual art.
---
Exhibited at GameCity 2014 together with a custom controller (see below for some early footage of the controller).
Download
Install instructions
To run the program, simply extract the contents of the zip file (Windows) or dmg file (OSX), and double-click the ADiaryOfWhisperedTruths executable. More detailed instructions are provided in the included readme.txt.